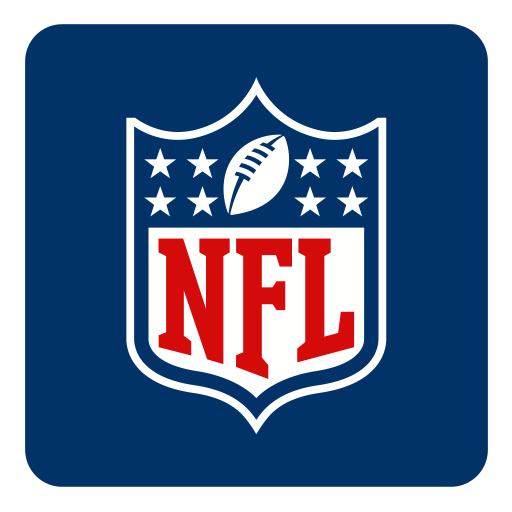 By Barry "Bear" Blanchard
Well let's start this off by saying I am a pretty stoked camper. The Tennessee Titans are 4-0 after a masterful shellacking of the Bills. Let me tell you just how masterful; I was down 40 points in my fantasy football league with Derrick Henry and Jonnu Smith left to play.
Now I was perfectly content taking a 4 point loss after Derrick Henry put us up 35-16 with three minutes left in the game. Fantasy always come second to the boys. Then there was the most beautiful special teams play I've witnessed all year and the Bills fumbled on the ensuing kick-off. Now Jeremy McNichols was the back being used to run clock so I was sure that my loss was guaranteed until…..PLAY ACTION PASS TO JONNU SMITH FOR A TOUCHDOWN!! I about twisted my ankle in celebration. The best and maybe most crucial part of this story… my team name is LIVIN ON A PRAYER
This is not the same Titans team I grew up watching. They were outright dominant on a night where their defense was undermanned and coming off no practice or physical contact with one another for over 2 weeks. I want to give a special thanks to Stevie the "Wonder Gnome" McNair for his support through these difficult times and welcome you to my Week 6 wonderland.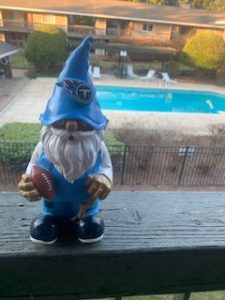 So this is my fourth week writing this article and I'm starting to notice a trend: when I pick with my heart over my head the results are pristine. I have been reading a lot of professional's picks to see how I compare. Them with all their statistics, insider information, and they are generating the same outcomes I am. Now I will premise this by saying I play too much Madden and that gives me a sense of professionalism but I do this for sport more than anything else.
That's why this week, I'm throwing logistics to the wind and choosing straight from my spirit. There will be upsets, there will be suspense, and trust me, I will beat these experts playing my own game.
(I'm coming for you Cynthia Frelund)
Let's start where we ended last week with my squad!
Titans wrangle Texans
Why?
Tennessee is riding high after what some consider a huge upset against the previously undefeated Bills. Enter Deshaun Watson and the surging Houston Texans. Now that sweet ol' Bill is in the wind, I am wary of the potential explosiveness that this Texans offense is capable of. However, the return of Jeffrey Simmons and rookie CB Kristian Fulton from the COVID/inactive list is a huge factor a Titan's defense that play superbly well Tuesday and don't sleep on the return of FB Khari Blasingame and his impact for Derrick Henry and this run game that is still looking to return to last year's form. I'm sticking with the notion that I have no idea how this game script is going to play out and I like it that way. The Boys is both great Amazon Prime show and the team that will prevail!
Next up,
Ravens soar over Eagles
Why?
That Raven's defense is straight up taking over games. Now I said I wouldn't be Mr. Statistician Man this article but I will say that the Bengals kicked a field goal at the end of their game last week to avoid a shutout. Even on a day where Lamar Jackson threw for less than 200 yards and rushed for a grand total of 3 yards, the game was never close. Now the league leader in interceptions is on the docket and I doubt Carson Wentz and his completely depleted O-line is going to crack the code that is this dominant Ravens front. Speaking of dominant defenses,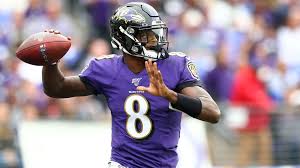 Steelers shut down Browns
Why?
Well this is pretty simple for me. Odell Beckham was sent home Thursday with an apparent illness and we are awaiting the results to see if it is indeed COVID. It is uncertain if he play's but I expect this Steelers deep WR core and ferocious front seven to overpower Baker Mayfield, Kareem Hunt, and talented Browns offensive line. While we are the subject of offensive lines and Ohio…..
Bengals edge Colts
Why?
Calling this one is tough for me as I absolutely love this Colt's offensive line and comprehensive defensive unit. However, my decision to take the Bengals is based on QB play. Phillip Rivers is struggling this season and Joe Burrow is ready to take it to the next level after a rough couple of games. I see an exciting back and forth competition with Burrow and company making that explosive play to swing the outcome in their favor. I can't mention explosive plays without thinking about Cam Newton. So….
Patriots smack Broncos
Why?
SuperCam is back baby!!! He was activated from the COVID inactive list this week and returned to practice Thursday. Same for superstar CB Stephon Gilmore. The Broncos also get QB Drew Lock back from injury with HB Phillip Lindsey, but lose Melvin Gordon as he was charged with a DUI and has been suspended from team activities while he awaits discipline. I'm expecting a resurgent performance from the Patriots after what was done to by Kansas City and to get back on track with a W.
Now for my toughest calls of the week,
Falcons shock Vikings
Why?
Same premise here as with the Texans last week. A team plays inspired when their coach is fired. Also Dalvin Cook being out is a huge deal for a Vikings team that is not as bad as their record suggests. Now I don't have any confidence in these Falcons but there's something I have experienced throughout the years with the Vikings and they find inexplicable ways to lose football games. Were this still the Dan Quinn Falcons, I would say that the Falcons chokery reigns supreme but this time around, look at Atlanta, you've met your match!
Another matchup I am unsure about is the Football team vs the Giants. But,
Giants fold to Football Team
Why?
I'm taking the less worse of two NFC East teams in this equation. While I think the Football Team shouldn't have bailed on Dwayne Haskins so quickly, they still boast an above average defense and a solid running back in rookie Antonio Gibson. I have yet to see any inkling of hope that the Giants are ready to put together four quarters of competitive football so I say Kyle Allen and company do enough to get this win.
Let's continue my struggle with a huge contest between the Bears and Panthers,
Bears trounce Panthers
Why?
Nick Foles vs Teddy Bridgewater may be the most exciting QB matchup of the day. I say this when there is a Brady/Rodgers NFC Championship preview on the afternoon schedule but these two will, in my opinion, will provide stellar playmaking that fills up the weekly news chatter. I'm taking the Bears in this contest because of their defensive prowess and Khalil Mack in particular. The Panthers are also banged up on defense with Kawann Short out for the year. Teddy will find a way to put up some points but Foles Magic will laugh last and bring the Bears one step closer to catching the Packers. Another team chasing down those Packers are Detroit.
Lions outbattle Jaguars
Why?
This Lions team is ready to stake its claim as a contender in the NFL. They are coming off a Bye allowing their team to heal up and prepared for Gardner Minshew and the Jacksonville Jaguars. DJ Chark is still not practicing and will not be 100% if he is able to suit up this week which limits the capabilities of this Jaguars offense. Defenses will be tested for both sides but I like the unpredictability of the Lion's D in this scenario and look for them to make some huge momentum turning plays to seal this win.
Onto the two afternoon games and instead of saving the best for last,
Packers stomp Bucs
Why?
Aaron Rodgers gets back his favorite WR with Davante Adams practicing all week and reporting he feels great. However, Brady and company are still dealing with a plethora of offensive hiccups with Godwin, Evans, and Scotty Miller on the mend as well as Leonard Fournette. The Buccaneers also lost Vita Vea for the year last week which hinders their top-ranked rush defense immensely. I don't believe this game will be as close as experts think as Rodgers might be playing the best football of his career and the Bucs are still figuring it out. I got the Packers by 2 TDs.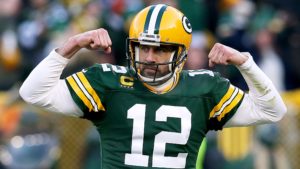 We have an AFC east battle to wrap up the afternoon slate. My easiest choice of the day as a matter of fact.
Dolphins overwhelm Jets
Why?
The Dolphins put the world on notice last week by dismantling the 49ers. Nobody, me included, could have foreseen such a game script unfolding with Jimmy Garrapolo even being benched in the process. Fitzmagic is alive and thriving and I don't expect the LeVeon Bell-less Jets stopping this train. Also, this Dolphins defense is a legitimate force and should not be slept on any longer. Now the 49ers look to rebound against the Rams and here goes my entire bias.
49ers beat Rams
Why?
Although they just took a whoopin from the Miami Dolphins, I say they get the job done vs the Rams. I am not sold on the Rams yet and like I stated earlier, I am throwing logistics to the side and choosing with my spirit. I say the 49ers get it figured out and take this gigantic win in this divisional matchup on Sunday night. Now I will apologize to the Ram's defense. I talked a lot of smack in the offseason and although they don't know or care, I must say that they are a good unit. I'm sorry Aaron Donald and Jalen Ramsey.
Not thanks to Corona, we get a Monday night double header. This time I will save the best for last.
Cowboys beat Cardinals
Why?
Not gonna lie to year, my body typed this all on its own. I couldn't believe it myself but I'm leaving it on paper. I love Kyler Murray, have the upmost respect for DeAndre Hopkins and Larry Fitz, and believe this will be a high-scoring affair but the Cardinals lost Chandler Jones for the year and that is not being talked about enough. Andy Dalton will be a great fill-in for Dak and the Cowboys take that huge win to kickstart their playoff run. Wow, this is insane, even for me lol.
Lastly, we got Patrick Mahomes vs Josh Allen. My pick?
Restocked Chiefs run it up on the Bills
Why?
LeVeon Bell is a man on a mission and he just joined Andy Reid and Patrick Mahomes to enact his vengeance. It's gotta sting for Buffalo as it was a choice between Buffalo and Kansas City for LeVeon and now the are going face the man they were just courting. Buffalo looked exposed last week versus my Titans and this is not the matchup to try and bounce back. I don't know how Buffalo gets it done but I will be front and center to see how they respond.
With that, my Week 6 picks are locked and loaded. I will wait for the results from this week before compiling my total wins on the season but I did go 10-4 last week so I'm finding my stride for sure.
I would like to thank you guys and gals for reading. This past Thursday I had my first ever call-in show and will be doing them for my Fantasy Football/ Weekly recap show Tuesday 6-10pm so if you want to air out your football grievances, give an inspirational fantasy story, or just chat it up –  call ya boy at 334-321-9999.
Another huge shoutout to JJ Jackson and Jovan Cutler of SportsCall Auburn and you can now listen to their podcast on Spotify as well as our Tiger Communications app.
I'll be back next week with more spirit lead insight. Don't forget to catch me Monday through Thursday 6-10pm and Saturdays 8-12 midnight as well!
Go Titans!!