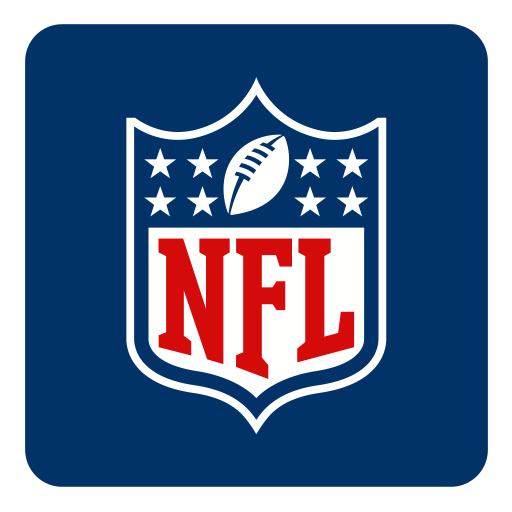 By: Barry "Bear" Blanchard
I come to you all as a humbled man. Last week put me in my place as a newcomer to this sports columnist lifestyle. I made some bold proclamations, some risky calls, and all my hens came home to roost in quick order. My picks last week finished with a record of 7-7, my most mediocre week thus far.
Yet it was the fashion in which these games ended as to why I am so dismayed.
Stephen Gostkowski missed a 46-yard field goal to give the Titans a chance at an OT upset thriller. Then there's Cameron Newton, who played pretty poo-tastically en route to a 6-33 heartbreaker vs the 49ers. That performance hurt three-fold as it also lost me two of my fantasy leagues.
Another shock was the destruction of the Dallas Cowboys by the Washington Football Team. The game was never close and Andy Dalton got SMACKED by Jon Bostic to put the icing on the cake. Couple that with the immaculate late game awareness by Larry Fitz to set up the Cardinals game-winning field goal in overtime as well as the spectacular all-around performance by the Los Angeles Rams, and what you get is a season defining Sunday.
I already went on-air and made amends with the Football Gods and NFL players I disrespected but I would like to double-down and say I was wrong about quite a bit. The Rams are a good football team, the Buccaneers are to be respected, and I have no logical reasons to doubt the Browns and 49ers any longer.
The season has hit what I like to call… The Big Hurt!!
Now if the context clues aren't enough, I'll explain. The Big Burt is where the good teams start to separate from the pack. Expect more blowouts, season-ending upsets, and of course soul crushing injuries.
It's getting chillier outside and that means defenses are coming alive. They better be able to travel because there is now only 1 bye week per conference and that's huge considering an extra team is now entering the playoff party.
All aboard the Train of Pain…. CHOOO CHOOOOO!!!!!
We start this week off with a Thursday night NFC South classic. Which QB gets his team the win?
Teddy carves up the Falcons
Why?
Teddy has been almost unstoppable this season. He has quietly worked his way into 5th in passing yards this season and that's without his best weapon in Christian McCaffrey. He is making do with speedsters Robby Anderson, DJ Moore, and Curtis Samuel behind a pass defense that has been a pleasant surprise this year. Now Matt Ryan leads the league in passing yards, but this Falcons team just doesn't have it figured out. I expect discipline to be the deciding factor here as the Panthers get back to .500 on the season.
Let's keep rolling with division games starting with a great midwestern rivalry in Green Bay!
Packers run over Vikings
Why?
The Pack get back Aaron Jones this week after he suffered a late week injury last Friday before they traveled to play Houston. Jamaal Williams stepped in and did his job (fantasy-wise) as the Packers easily took care of business in Jones' absence. Enter the slumping Minnesota Vikings with a hobbled Dalvin Cook and it's not looking too evenly matched. This Vikings team just traded away their team sack leader in Yannick Ngakoue and received news they will be with Danielle Hunter for the remainder of the season. I have no faith in this defense to stop Rodgers and company at home so chalk this up as another W for the cheeseheads!
Next up in our rivalry section,
Ravens hand Steelers their first loss of the season
Why?
I'm going with the defense I trust most and that is the stacked Ravens squad in this contest. The aforementioned Yannick Ngakoue should make his Ravens debut this week and they are well- rested coming off a Bye. The Steelers had a brutal game versus my Titans last week and I believe this Raven's team will be well-prepared to handle Big Ben and the streaking Pittsburgh Steelers offense. These are two greatly coached teams that play hard nosed defense and mistake-free offense but I like Lamar to take over in the clutch and make some points happen when they're needed most!!!
Then there's what was a highly anticipated Divisional matchup between Cam Newton and Josh Allen. Both these guys have been struggling as of late with one Cameron Newton taking the 1st place award for biggest falloff this season. The result?
Bills beat Patriots
Why?
I wouldn't be surprised in the least if I was wrong about this pick but at the time I am writing this article, I have to admit the COVID is affecting Cam. He was absolutely phenomenal pre-Corona but since returning off the COVID list, he has thrown 5 INTS and no TDS. Enter the Buffalo Bills and their above average, fundamentally sound defense and I see another tough afternoon for Cam. I expect the Patriots defense to play much better this week but without any semblance of an offense, It won't be enough to completely contain Josh Allen and Stephon Diggs. I hope I am wrong so badly, I hurt when I see Cam struggling.
Sunday Funday is just getting started and for my toughest pick of the day,
Dolphins shock Rams for Tua's first win as a starter!
Why?
I have been a big believer in this Dolphins team all year and they have not disappointed. Fitzmagic was rolling along smoothly but I love the move to insert Tua at this juncture. The Los Angeles Ram's have been a huge surprise to me this season but I am not convinced they can continue on this tear. I love this Dolphins defensive front and coming a bye week, I see an upset of sorts brewing down in Miami. Tua is an unknown and I love to gamble on unknowns.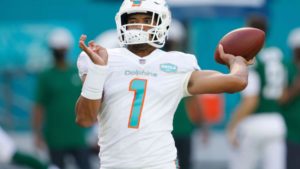 Lions edge Colts
Why?
I am going to come out and say it, I have a serious infatuation with this Lion's team. I can't quite put my finger on it, but I see so much potential beaming from both sides of the ball. Stafford has been solid and the defense has flashed a couple times this season (remember the picked off Kyler 3 times and it should have been 4). This Colts unit is no joke and will play hard until the final second but if the Lions can do what they've done all season and get a lead early, I see it being another close win for Detroit. I'm letting my emotions pick this one and I am not ashamed. Maybe it's the sexy light blue that reminds me of another great team…
Titans rebound vs Bengals
Why?
Ladies and gentlemen, the first week I missed church, the Titans lost so I am a firm believer that I am tapped into the Source. I will verify this Halloween weekend and let you know the results. I am not underestimating Joe Burrow and this Bengals offense but the Titans have proved they are capable of keeping up with any team offensively. I don't believe the Bengals have what it takes on defense to slow down King Henry and Ryan Tannehill, especially with Carlos Dunlap now situated in Seattle. I will say my little prayer here and move on,
TITAN UP LORD!
Amen.
For my easiest pick of the week,
Chiefs massacre Jets
Why?
I won't waste to much imaginary ink and paper on this one. Patrick Mahomes, LeVeon Bell revenge game, and the New York Jets. That's why.
The final afternoon game is a sneaky good one with the Browns vs the Raiders. I got the…
Browns putting in work versus the Raiders
Why?
Honestly I don't really trust my why. I'm committing to the hype train that Baker is better without Odell plus I am banking on the defense I have more faith in which is the Cleveland Browns. I can easily see this being another Baker chokefest and the Raider's ball control overwhelming Cleveland but I just have an inclination that this Browns team is ready to take it to the next level.
Step 1: Beat the teams you are supposed to beat and this Raiders team is very beatable.
On to Round 2 of this November 1st excitement! First?
Chargers saddle Broncos
Why?
Justin Herbert is the TRUTH!! There is no denying the raw talent, cool-headed poise, and explosive potential of this Chargers offense with him at the helm. The Broncos have been playing excellent team defense but the offense has been very disappointing. This should be a scrappy game to start but Justin Herbert blows it wide open in the second half and the Chargers pull away for the victory. Watch out for this sneaky Chargers team as they have 5 division games left and have already almost taken out the Chiefs once….
Next up,
Saints survive Bears
Why?
This game is critical in the NFC standings. This game comprises both losses that currently stand on Tampa Bay's record so whomever takes this game is firmly in control of their destiny in the tight NFC playoff race. Chicago took a tough loss to the Rams while the Saints were able to stave off the surging Panthers last week. I have no clue as to the game script that is coming but I do know turnovers and field position will absolutely be the focal point of both coaching staffs. I'm rolling with the Saints as the Bear's offense look uninspired last week and now Allen Robinson is in the concussion protocol. Plus with a raging Michael Thomas return looming, look for Drew Brees to look revitalized and sharp.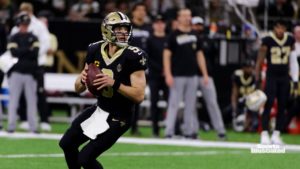 Now to wrap up the most anticipated Sunday afternoon matchup!!
Seahawks drag 49ers
Why?
Russell Wilson's face at the end of last week's game says it all. He knows his team played well enough to win and one unfortunate holding call combined with a beautiful Madden-esque interception by rookie Isaiah Simmons ruined it all. Now they get the red-hot 49ers and this game should be called " Battle of the Back-ups" to describe these horrible backfield injuries. It's looking like a Jerrick McKinnon vs Carlos Hyde showdown which is why I'm betting on Russell to get the job done. He leads the league in touchdown passes and I doubt Jimmy G has the playmaking abilities Kyler needed to execute to take down this juggernaut. Advantage Seahawks.
*Sigh* Sunday Night, Eagles vs Cowboys ☹
 Eagles score more points than Cowboys
Why?
Well we made it to Wednesday and they haven't flexed a new game into this spot. I am saddened by this immensely. Whether is it Andy Dalton or Ben DiNucci, I don't see the Cowboys pulling this one off. They haven't had any offensive production since Dalton entered the fold and their defense looks like a pasta strainer. Carson Wentz has made it happen with no O-line and a shattered WR core and he will continue to impress against this Cowboys squad. Another loss for the NFC Least is coming regardless.
Actually make that TWO.
Bucs embarrass Giants on Monday night
Why?
I have no idea which team is worse, the Giants of the Jets. I feel disgusted everytime I have to type about either because it's some of the sorriest football I have seen in ages and I'M A TITANS FAN!! This Tom Brady with Mike Evans, Antonio Brown, Gronk , Tyler Johnson, Scotty Miller, Ronald Jones, Leonard Fournette and a phenomenal defense will feast on this Giants squad. I just hope it's competitive as I have Brady as my starting QB in fantasy this week and wouldn't be surprised if Gabbert is in by halftime.
That's wrap's up this weeks predictions. So far on the season (starting Week 3), I am 45-27-1. Not too bad for a beginner but I hold myself to higher standards so I will improve. I hope you all are keeping track as well because my next football show will be a mid-season review.
Halloween approaches so I wish everyone  a Spooky Holiday!! Make sure to be safe, continue to practice good hygiene, and most of all HAVE FUN. A Saturday Halloween is gift that should not be wasted.
I got a fun Halloween Classic Hip-Hop Saturday planned so if you need some background music for the pre-game, tune in to 99.9 Kate FM at 8pm for the plug. Thanks again to Brooke Myers, JJ Jackson and Jovan Cutler from SportsCall Auburn, and make sure you download out app: Tiger Communications.
Stay Spiffy and MAKE SURE YOU VOTE!!!