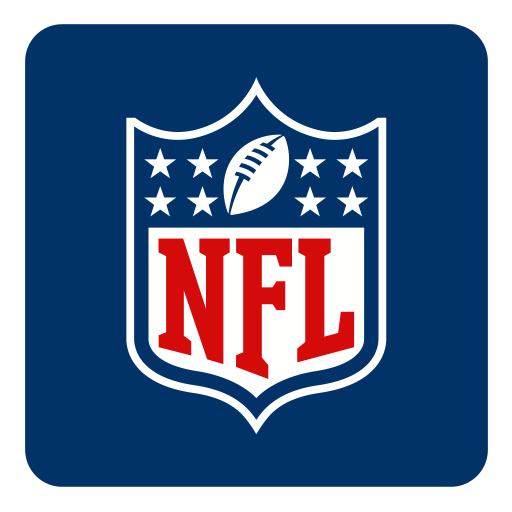 By Barry "Bear" Blanchard
The tone for this week is mental toughness. The reasoning comes from fantasy football and my personal experience over the last few years. I love to start with positivity so I will say God is the Way.
The proof?
Another week of church, another Tennessee Titans victory. There is no convincing me that there isn't something divine at play here. As a dedicated Titans fan since April 29, 2006, this pattern of success is uncanny. On top of this newfound dominance, the feeling that you have some semblance of control is incredible.
Then I get the reality of Fantasy. Now this is a "sport" I've been playing since my sophomore year of high school. It's been an integral part of my personal development. I use it as my ultimate decision-making device because of the vast similarities it has to both school and life.
Once that deadline (game time) hit, there was no going back. That is online school in a nutshell. Also once that week (year) is over, no matter what you say or do, the result is final. That's life in a nutshell. Then add in your priorities, you get the human spirit. That is the number of leagues you participate in each year.
Over this last week, two individuals that have guided me is Aaron Rodgers and David Goggins. Each for the same reason, mental toughness. David Goggins is a retired Navy Seal and best-selling author of "Can't Hurt Me." Aaron Rodgers is the Super Bowl champ and former MVP of the Green Bay Packers. What they have in common is also what I lacked in Fantasy Football, a top-down perspective.
I was feeling down as the fantasy league I coveted the most hasn't gone my way and is basically over for this season, but then these two heroes came to rescue. They reminded me about the true importance of competition and the fact that I have 6 fantasy leagues, not just one.
While I been deeply intertwined with David Goggin's book, Aaron Rodgers went on the Pat McAfee podcast and gave a speech that completely changed my outlook as a competitor.
Rodgers said, "Success is knowing that you've done everything in your power – from a preparation standpoint, from a focus standpoint, from a performance standpoint – to achieve a win or success. And that it won't happen every time." He finishes the quote with, "One of our long-time coaches said winning isn't everything, it's the only thing. I don't want to argue with the great Vince (Lombardi) too much, but I think that is an unrealistic view, and often it can cripple people who view the opposite of winning as failure. To be willing to lay it all out on the line, knowing it might not be good enough, that's what every great competitor does.
I was that individual who saw winning as the only thing and if you didn't, you were a failure. Yet, when a sure-fire future Hall of Fame QB with the pedigree of Rodgers speaks this level of reality, I damn sure will heed his words.
That's why this week, my picks aren't about being right or wrong, they're about being the absolute best competitor I can be. (You hear that Cynthia Frelund, I'm taking you DOWN!!!)
To all those readers whose real-life favorite teams may be struggling or fantasy aspirations has been grinded to dust, remember that God, Goggins, and Rodgers provide the antidote to your woes: Prayer, Perseverance, and Perspective!
Titans smack Colts on Thursday night!
Why?
They are the Titans, I am Barry. If you are new this article, it's simple….
NEVER PICK AGAINST YOUR TEAM!!! Plus we have Derrick Henry so I always have faith. Ryan Tannehill > Phillip Rivers. 😊
On to Sunday Funday, starting with my division boys.
Texans wrangle Browns
Why?
Deshaun Watson is on a warpath. While the Brown's defense is commendable, Watson finds a way to score. Baker Mayfield was cleared to play this week, although I'm not sure that's a positive in this scenario. One for sure positive is the potential return of Nick Chubb and while I respect a solid run game, I am completely convinced of the importance of the Quarterback position and I'm always gonna take Deshaun over Baker. Result? Texans.
Next Up,
Packers bury Jaguars.
Why?
AARON RODGERS vs Jake Luton?? Yeah you see where I'm going with this. Not even about to waste anyone's time here. Next.
Philadelphia overpowers New York.
Why?
Well the Eagles should have a semblance of an offense this week. Dallas Goedert, Jalen Raegor, Miles Sanders, even Alshon Jeffrey are scheduled to play this week so no excuses for Carson Wentz. While I love the emergence of Evan Engram and Danny Dimes, this Eagles defensive front has been their leader all year and this week will be no different. Eagles pull ahead in the NFC Least with support across the way…
Detroit outlasts Washington
Why?
Matthew Stafford may get his guy back this week. Kenny Golladay is looking like he will return this week and I like this Lion's defense against a scrambling Washington offense. I expect the Football Team to put up a valiant defensive effort but when it comes down to the experience of Matthew Stafford, the Lions will get the job done. I love this Lions team to make a late playoff push. They'll be helped out by an angry southern Florida squad.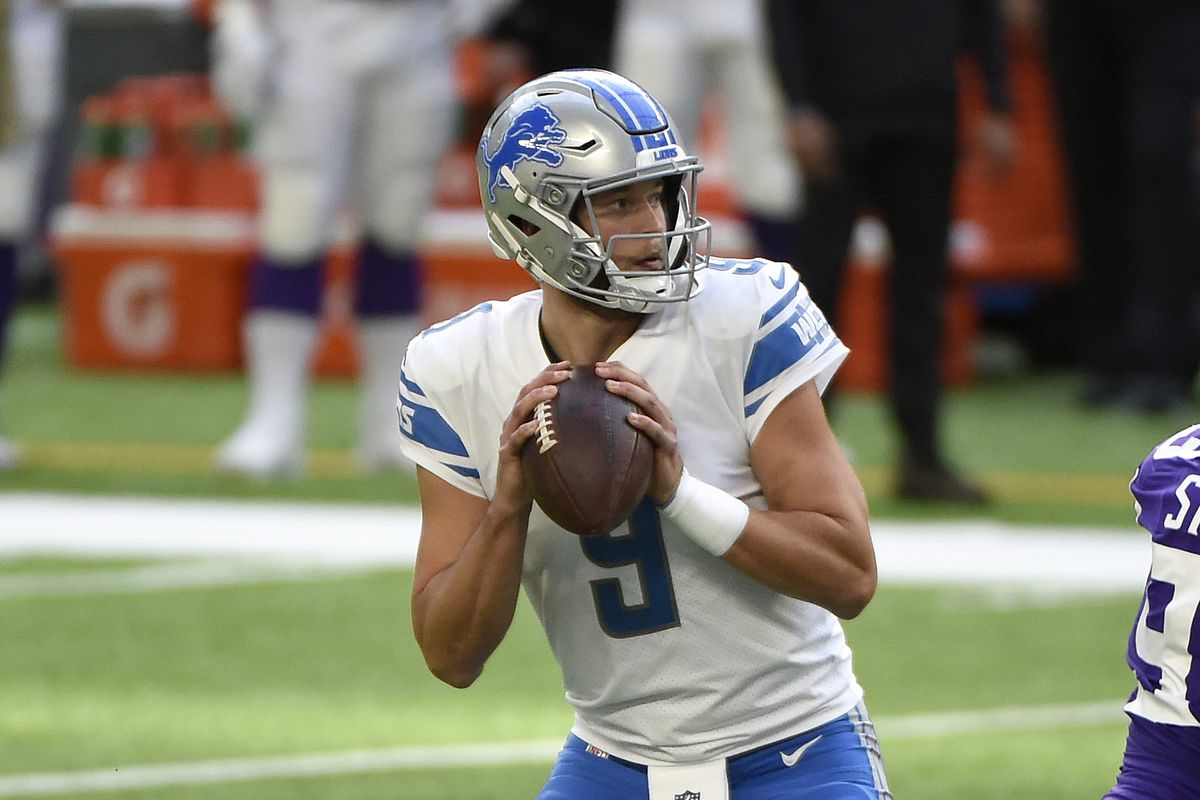 Tampa Bay rebounds vs Panthers.
Why?
Simply because Christian McCaffrey won't be playing. The Panthers took the Kansas City Chiefs to the brink last week and nothing tells me they wouldn't have done the same vs these Tompa Bay Bucs. We saw an absolute molestation (and I am not even sure that's PC) last week in Tampa. The Saints had Jameis turnt up in the 4th because it wasn't pretty or ever close. Now I fully expect Brady to come out firing with all these weapons and a tired Panthers D. If Christian was playing though,….
Yeah let me stop. I got some tough afternoon calls to make and I need all that hate,
Tua outduels Justin.
Why?
Because this Dolphins D is no joke!!! They have it clicking on all three phases as Jason Saunders hasn't missed all year. Tua is the real deal and while Justin Herbert will make the game exciting, the Dolphins continue their win streak. Were the chargers fully stocked, I foresee a different outcome, but Josh Allen has something to say about that Dolphins run.
Bills and Cardinals go for most points of the year!!!
Why?
This is my absolute first Bold Take of the year. We just saw Josh Allen and Russell Wilson put up a masterful 78 points last week and I am saying this game goes for even more! I am not sleeping on any of these dynamic QB's anymore so I say, let that thang fly BABY. In the end though, Josh Allen prevails again and this AFC East becomes an exciting side piece to keep your eye on..
Seahawks smack Rams.
Why?
Russell Wilson doesn't lose 2 in a row. It just so happens this week's victims to be are the fresh Los Angeles Rams and Jared Goff. Now the Seahawks defense has been a true liability so Russell may need another Herculean performance to pull this off, but I have trust in his ability AND Pete Carroll's fortitude to get this defense right. Either way, Seattle gets it done and this NFC race for the number 1 seed remains New Orleans to lose. This week though?
Saints drown 49ers.
Why?
Too many injuries for San Fran and too much momentum for New Orleans. It's really that simple and any other result just secures that Packers-Titans Super Bowl I'm already calling lmao.
Raiders keep up silent assassin status vs Broncos
Why?
Look, I have no words about how this Las Vegas team is getting the job done. All they do is win and go home. No bull, no words. On to the next week. No highlights, no commentary, Just another W and another week of football. SO I don't think the status quo changes this week and Jon Gruden says not another word. This type of football is what I imagine the 70's were like. LOL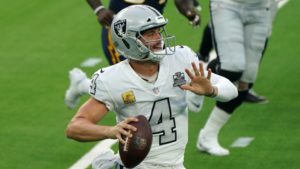 QB toss-up decides Steelers fate…
Why?
I'll make this direct. If Big Ben plays, Steelers win. If he doesn't Steelers lose. He is that important to this Steelers offense and that's even with TWO bad knees. I watched this team go 8-8 last year without him and this would surely account for 1 of those 8 losses were he not present. Joe Burrow is no joke and it almost feels like he was made to play football in Ohio. I can't help but notice Boomer Esiason's smile every time he speaks about Burrow.
So Pittsburgh better go to church for Ben Roethlisberger this week because he's a necessity if they care to keep that undefeated record. ☹
Now for the Sunday Night showdown.
Ravens shine under the primetime lights!
Why?
Lamar knows how important this game is. The Patriots escaped last week versus Joe Flacco but I doubt they'll be as fortunate against Baltimore's stout D. I love Cam Newton but this is a lot to take on in a "short week". I fully expect a showdown of epic proportions and lots of excitement from both these dynamic playmakers, but when the clock strikes 0:00, the Ravens will be running out of Gillette with smiles and feeling pretty set to take over the AFC.
With the Chiefs set to face their arch nemesis Raiders next Sunday night and the Ravens preparing to face their boogiemen in Tennessee next Sunday… The season is hitting its climax.
And then there is the Vikings and Bears. My guesstimation??
Bears shock Vikings on Monday night!
Why?
I know these Vikings and it has been a great "run". Dalvin has put the team on his back and shown what he is capable of in this league. Enter this Chicago Bear's Defense that is not to be trifled with. Then it becomes a battle of Nick Foles vs Kirk Cousins and my betting money is on the Super Bowl MVP. He has found a new friend in Darnell Mooney and this Vikings secondary can be had. This game will be more entertaining than people expect, and the Bears will show everyone why they are still a contender in this conference. Remember, this Vikings team took out Aaron Rodgers and that's no small feat of you read the intro.
That's it for this week. Central idea? Preparation, Focus, Performance = Win.
Shoutout Brooke, JJ Jackson, Jovan Cutler and me. Make sure you listen to Classic Hip Hop Saturday Nights 8-12 midnight because that's where I get lit.
Check me out on 99.9 Kate Tuesdays for my football takes and Fantasy advice (I'm nice) and everyday 4-6 pm, listen to SportsCall Auburn, they smart af.