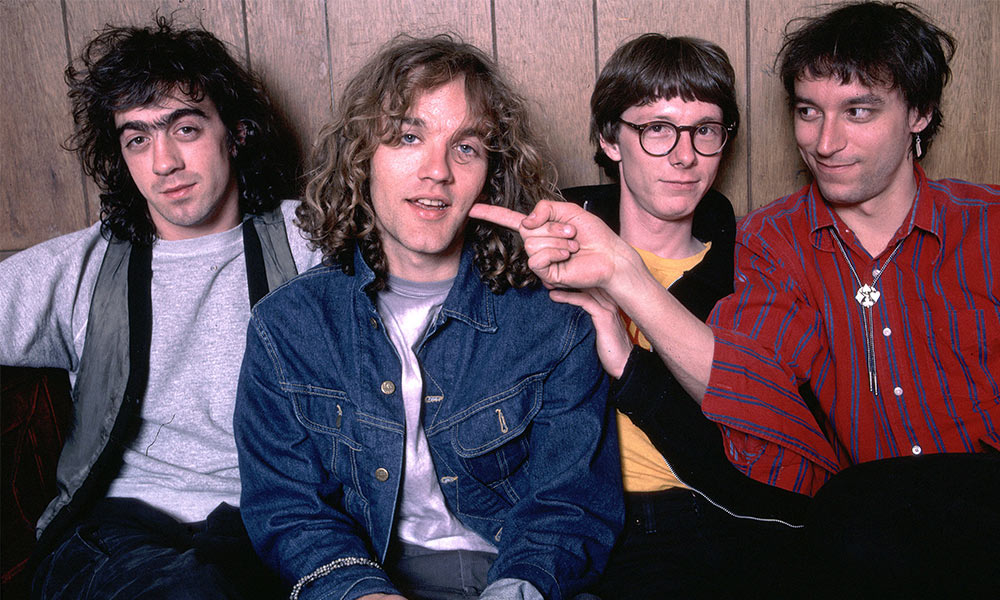 R.E.M. is one of the most popular alt-rock bands of all-time, and in 1991 they released their album Out of Time. 
One of the tracks on the album, titled "Shiny Happy People," was a throwback of sorts to the 1960s, as lead vocalist Michael Stipe channeled his inner Davy Jones and sung about growing flowers and holding hands.
Singing alongside Stipe on the song was the B-52's front-woman Kate Pierson. With the different sounds of the rock spectrum colliding, this proved to be a song unlike any other for R.E.M.
For more on "Shiny Happy People," check out: https://www.vulture.com/2021/03/interview-kate-pierson-shiny-happy-people-rem.html