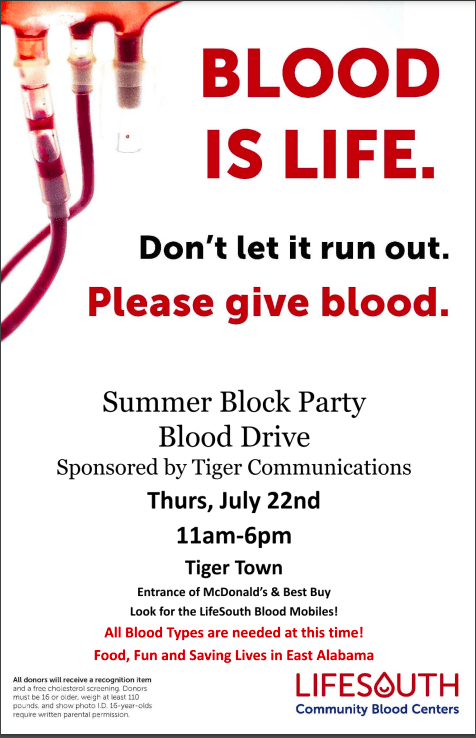 Tiger Communications is proud to sponsor the Summer Block Party Blood Drive Thursday, July 22 from 11am until 6pm at Tiger Town!
All blood types are needed at this time, and we will be set up at the entrance of McDonald's and Best Buy!
Look for the BloodSouth Blood Mobiles, and remember, we're all about food, fun, and saving lives in East Alabama!