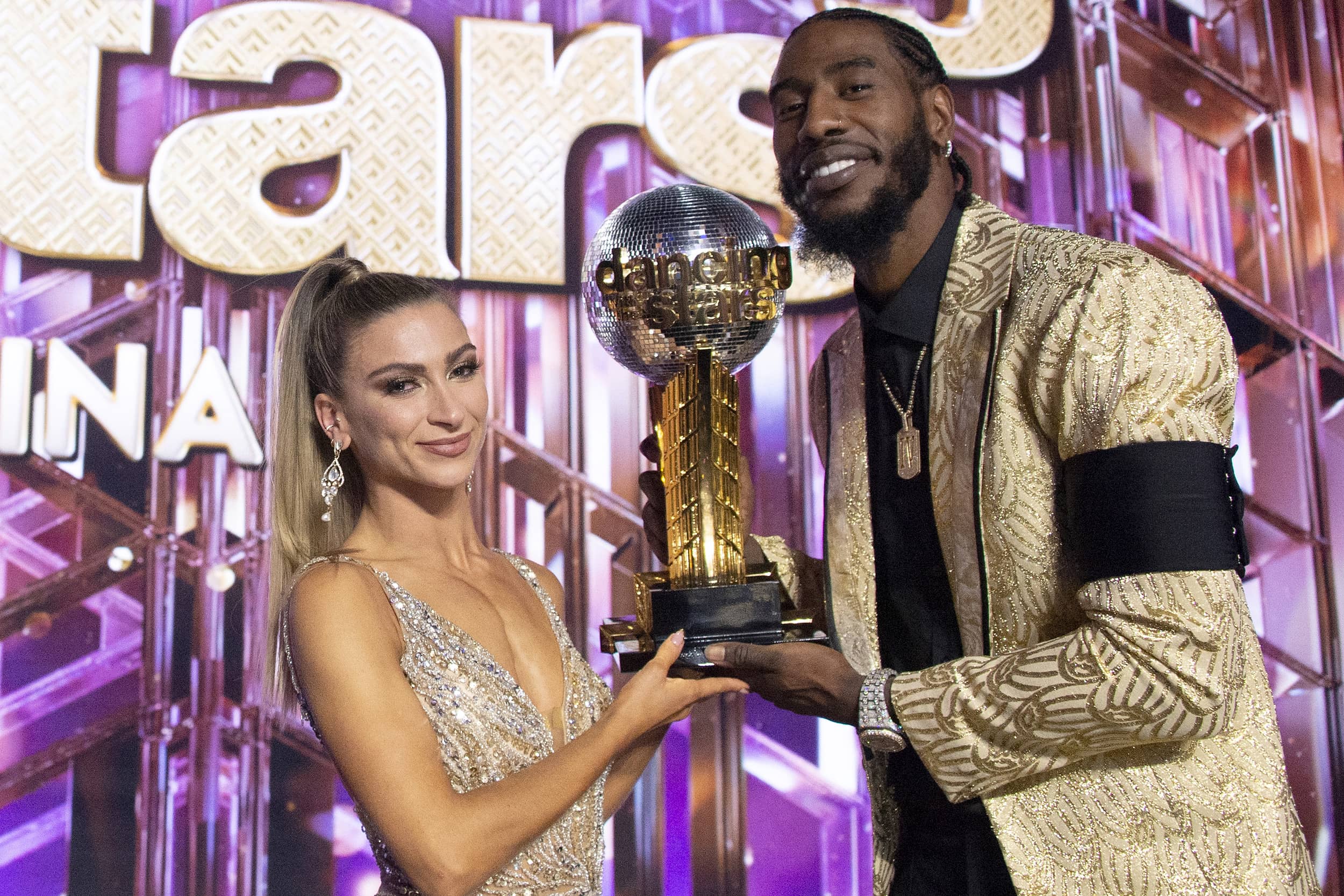 Dancing with the Stars just wrapped up their 30th season, and NBA player Iman Shumpert was crowned the winner.
Shumpert became the first ever basketball player to reach the finale or win the show.
He and his dance partner Daniella Karagach performed a cha cha and foxtrot fusion dance to "September" by Earth, Wind & Fire, earning them a perfect score of 40.
The duo also earned another perfect score by doing a freestyle to a medley of "Lose Control" by Missy Elliott and "Bounce" by DJ Client.
Here's more on the historic performance courtesy of People.com