Falcons 2023 Record: 2-0 (T-1st in NFC South)
Opponent: Green Bay Packers
Location: Mercedes-Benz Stadium (Atlanta, GA)
Final: Falcons (25) – Packers (24)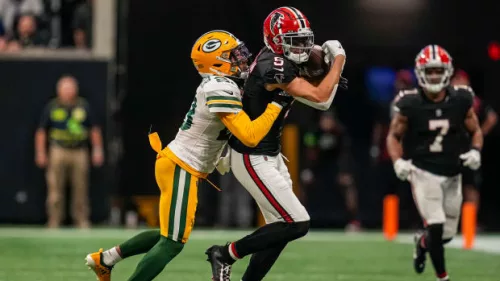 Notable Falcons Performances:
QB Desmond Ridder – 19/32 (59.3%) for 237 YDs, 1 TD, 1 INT; 10 carries for 39 YDs, 1 rush TD
RB Bijan Robinson – 19 carries for 124 YDs; 4 REC for 48 YDs
WR Drake London – 6 REC for 67 YDs, 1 TD
LB Kaden Elliss – 6 tackles, 1 sack, 1 TFL, 1 QB hit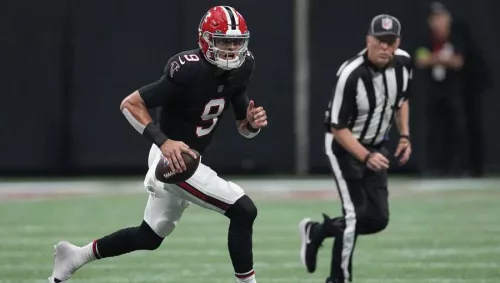 Notable Packers Performances:
QB Jordan Love – 14/25 (56%) for 151 YDs, 3 TDs
WR Jayden Reed – 4 REC for 37 YDs, 2 TDs
LB Quay Walker – 17 tackles, 1 pass defensed, 1 QB hit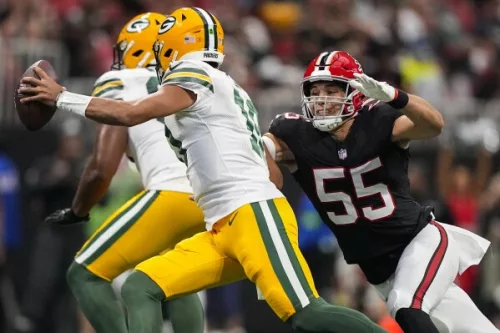 Takeaways:
If the Falcons can find a way to be a consistent team through all four quarters, they can certainly be a dangerous team moving forward. However, through the first two games of the season if seems like they'll be a second half team; something very foreign to fans, especially with the history this franchise has with blown leads. So far in the 2023 season, the Falcons are outscoring their opponents 27-0 in the fourth quarter. Desmond Ridder continues to show that although he can be inconsistent, he is a gamer and will make the right decisions to close out games and get the win. It's only his sixth career start, and with the flashes he's shown there's certainly a chance he can grow to be the guy for the Falcons. Bijan Robinson continues to impress and be an absolutely outstanding weapon for Arthur Smith in this offense as he eclipsed the 100-yard mark in just his second career game. Drake London was highly involved in the offense after failing to record a catch last week. Hopefully this gets him going from here on out with the expectation we see Kyle Pitts get more involved as well. The defense had trouble getting consistent pressure on Jordan Love, but the secondary held up relatively well and they were able to get the necessary stops to help the Falcons complete the 12-point comeback victory. Next week, they'll have their hands full with a highly potent Lions offense that just lost a high scoring thriller to the Seahawks at home in overtime with expectations to get back on track.