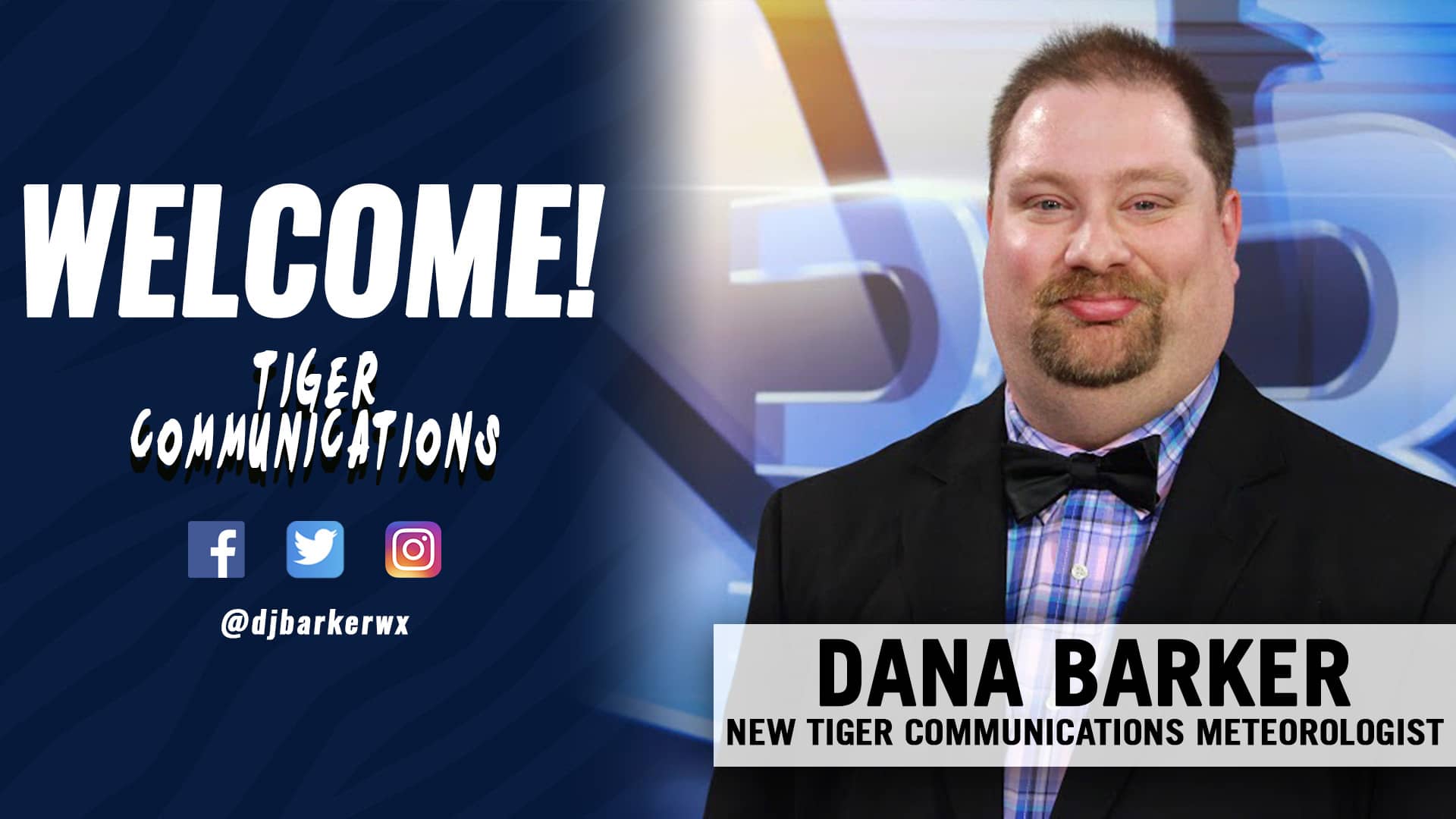 Dana Barker is the new meteorologist for Tiger Communications!
For the past eight years, he was an on-air and digital meteorologist at WLTZ-TV in Columbus. He covered everything from winter storms to hurricanes to tornadoes. He was on-air delivering crucial life-saving information during the March 3, 2019 Beauregard tornado and was on location covering Hurricane Michael's approach in Americus, Ga. in October 2018 and the EF2 tornado that affected the Country Club of Alabama in Eufaula on March 31, 2020.
Dana holds a Master of Science degree in Applied Meteorology from Mississippi State University and also has a BA in communication from Columbus State University. Dana calls Auburn home now with his family and works full-time as a business analyst at Auburn University. He is excited to be the exclusive voice of weather in the Auburn-Opelika area!