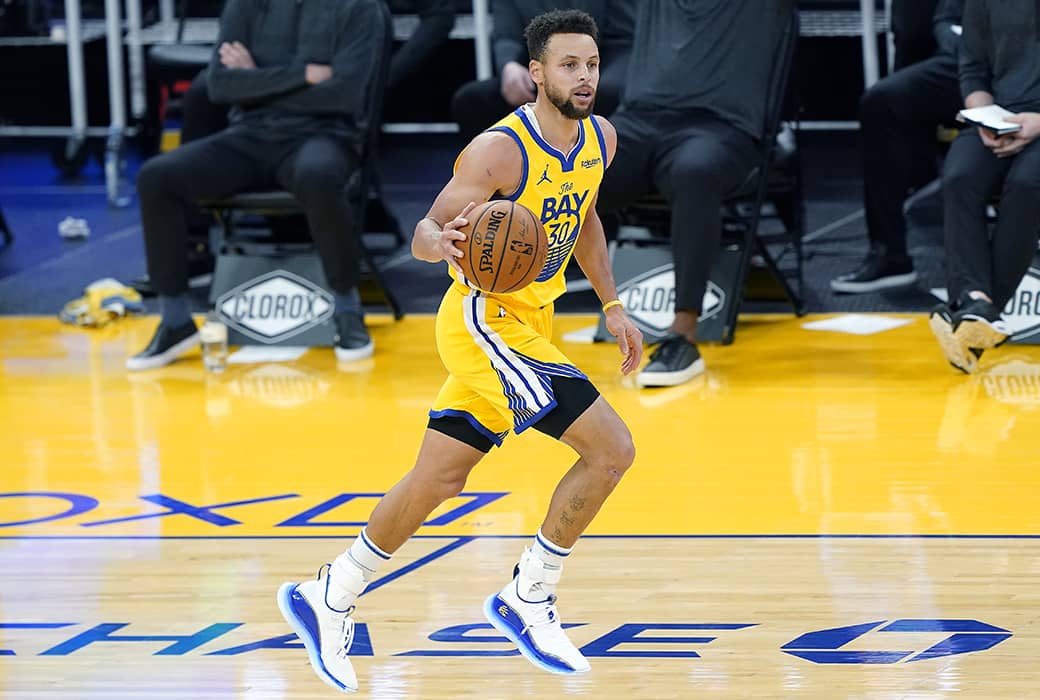 Golden State Warriors guard Stephen Curry is this week's SportsCall Player of the Week!
Curry has been on an absolute tear, as he has scored 30 or more points in eleven straight games, the most ever by any player 33 or older.
His scoring barrage has allowed him to eclipse the 40-point mark five times in the month of April, which is also a record for a player over the age of 33.
In the four games he played last week, he averaged 43.8 points on 57 percent shooting, including an astounding 54.5 percent from three.
Curry has the Warriors squarely in the Western conference playoff hunt, and his performance has been a major reason why.