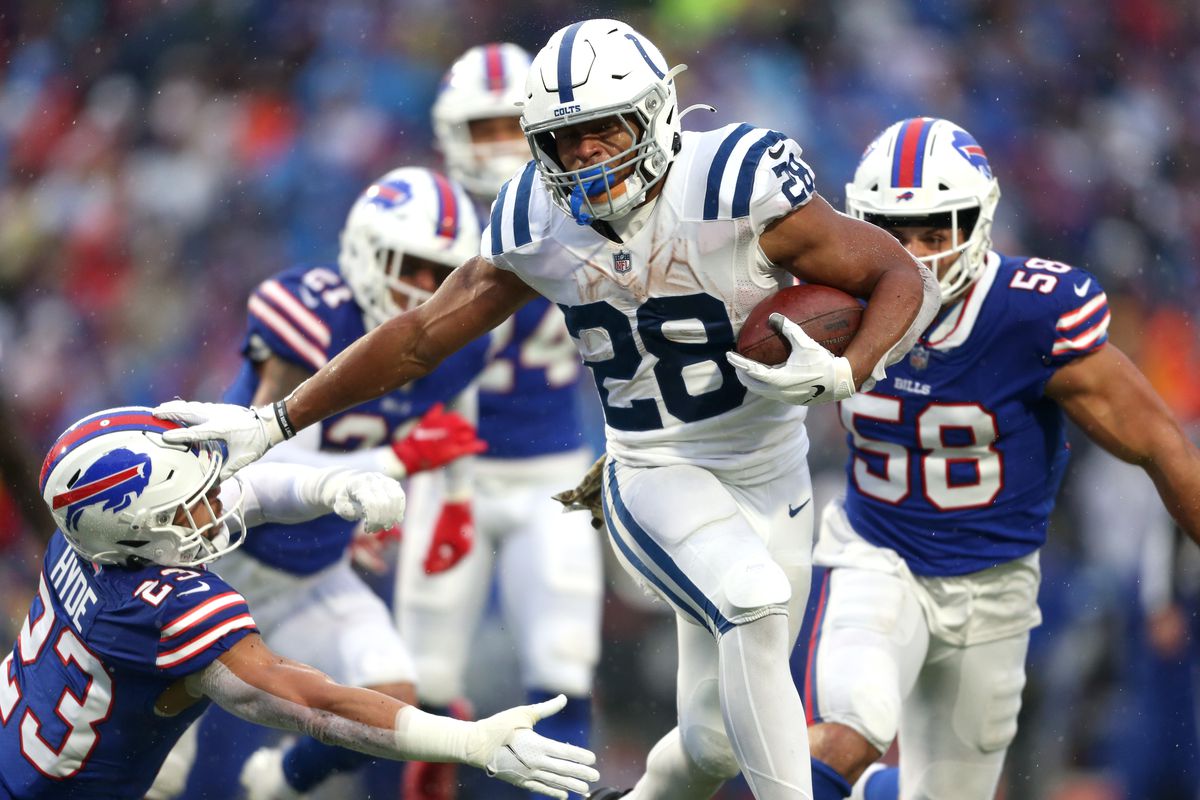 Jonathan Taylor is SportsCall's Player of the Week!
The Indianapolis running back was crucial in The Colts' upset win over the Buffalo Bills Sunday. Taylor finished the day with 32 carries, going for 185 yards, and tying a franchise record with five touchdowns.
Taylor helped the Colts dismantle the Bills, with the final being 41-15.