1.Who will win the last regular season race of the NASCAR season on August 27, 2022 at Daytona?

Bill Bailey- Bubba Wallace
Kam Berry- Chase Elliot
Brooks Childress- Chris Buescher
Jovan Cutler- Chase Elliot
Brant Daughtry- Chase Elliot
JJ Jackson- Alex Bowman
Ryan Lavoie- Denny Hamlin
Tom Peavy- Ross Chastain
Austin Scott- Kevin Harvick
2. Who will pitch the most innings for the Braves in August?

Bill Bailey- Max Fried
Kam Berry- Kyle Wright
Brooks Childress- Max Fried
Jovan Cutler- Max Fried
Brant Daughtry- Max Fried
JJ Jackson- Max Fried
Ryan Lavoie- Max Fried
Tom Peavy- Kyle Wright
Austin Scott- Max Fried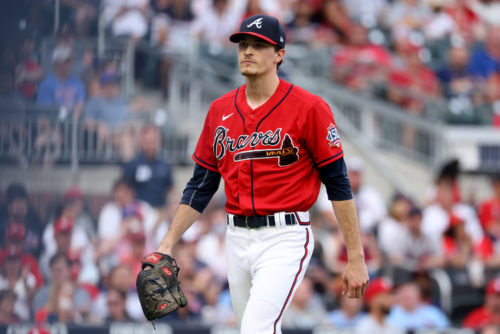 3. How many home runs will the Braves hit as a team in the month of August? (Closest guess will get this point)
Bill Bailey- 37
Kam Berry- 43
Brooks Childress- 42
Jovan Cutler- 35
Brant Daughtry- 50
JJ Jackson- 67
Ryan Lavoie- 58
Tom Peavy- 20
Austin Scott- 51
4. How many total points will the Atlanta Falcons score in their preseason games in August? (Closest guess will get this point)
Bill Bailey- 52
Kam Berry- 65
Brooks Childress- 30
Jovan Cutler- 70
Brant Daughtry- 42
JJ Jackson- 55
Ryan Lavoie- 71
Tom Peavy- 32
Austin Scott- 45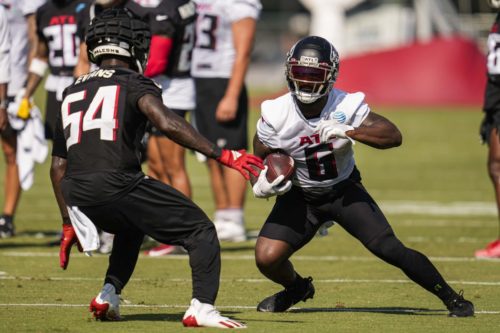 5. How many wins will the Braves have against the Mets in August?

Bill Bailey- 4
Kam Berry- 6
Brooks Childress- 5
Jovan Cutler- 6
Brant Daughtry- 6
JJ Jackson- 6
Ryan Lavoie- 4
Tom Peavy- 6
Austin Scott- 5
6. Which FBS team will score the most points in Week Zero of the 2022 NCAA Football season?

Bill Bailey- Nevada
Kam Berry- Florida State
Brooks Childress- Western Kentucky
Jovan Cutler- North Carolina
Brant Daughtry- North Carolina
JJ Jackson- Florida State
Ryan Lavoie- North Carolina
Tom Peavy- Florida State
Austin Scott- North Carolina
7. Who will be named the starting quarterback for the Auburn Tigers for the first week of the 2022 season?

Bill Bailey- Zach Calzada
Kam Berry- TJ Finley
Brooks Childress- Zach Calzada
Jovan Cutler- Zach Calzada
Brant Daughtry- Zach Calzada
JJ Jackson- TJ Finley
Ryan Lavoie- Zach Calzada
Tom Peavy- Zach Calzada
Austin Scott- Zach Calzada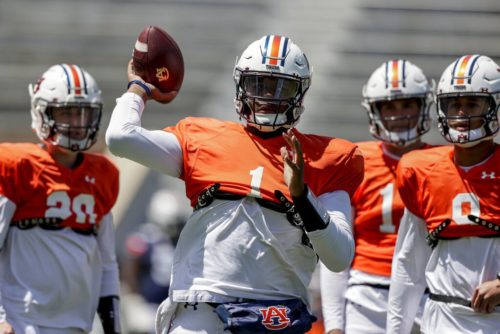 8. Who will lead the Auburn Men's Basketball team in total points scored in their Israel Tour?
Bill Bailey- KD Johnson
Kam Berry- Wendell Green Jr.
Brooks Childress- KD Johnson
Jovan Cutler- KD Johnson
Brant Daughtry- Yohan Traore
JJ Jackson- Allen Flannigan
Ryan Lavoie- Wendell Green Jr.
Tom Peavy- Wendell Green Jr.
Austin Scott- Wendell Green Jr.